Story: Attention Deficit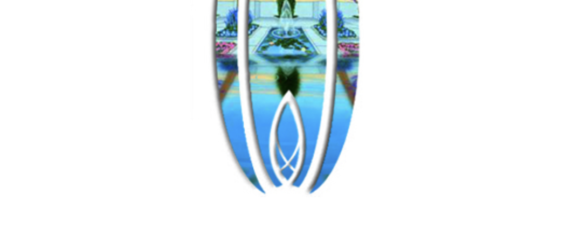 "Stop that! Lucy, are you listening to me?" At eight years old, Lucy had a perfect view of all ten elevator buttons. The last three floors were dedicated to psychiatric services.
Lucy pushed all three buttons, then slyly glanced at the man with glasses who returned her smile.
The doctor told Lucy's mom that her daughter had an attention deficit disorder to which Fran, Lucy's mom, replied, then why does this behavior only happen when she's around me.
"Behave yourself!" Fran hissed in a whisper everyone heard. Fran gave what Lucy described to the doctor as her mom's evil look, so evil Lucy could feel her face break into smithereens.
"Step back, please." A nurse with a blue and white cap deftly turned the wheelchair so the teenage boy could be wheeled in facing the elevator doors.
"Hold the doors!" The woman was helped by the man with glasses who slid the doors back open for her. Lucy thought the lady was silly because she giggled the whole time the man was helping her. It wasn't natural. This was her mom's favorite thing to say.
The boy in the wheelchair ignored Lucy. Lucy noticed his hair stood straight up from his forehead. Fran grabbed Lucy's hand before it reached the boy's head.
"I'm Lucy. What's your name?" Lucy stood directly in front of the teenage boy so he would pay attention to her.
"Ron." His voice was slightly hoarse.
"What's wrong with you?"
"Lucy!" Fran was acutely aware of each person on the elevator and was convinced they all must think she was a terrible mother with a daughter who was never taught manners.
As the silent embarrassment continued, Fran's blood pressure became elevated and her tension headache returned.
The woman who had giggled exchanged a knowing look with the man with glasses. Neither one had children but knew with utmost certainty, if they had children, they wouldn't behave like Lucy.
The nurse perfectly expressed public opinion when she smiled at Lucy with false cheerfulness and spoke.
"My, aren't we the curious one." Lucy could hear the disapproval behind the words.
"Everything is wrong with me except my mind." Ron looked into Lucy's eyes.
"When I was eleven, the entire power of my body zoomed into my mind overnight, and in the morning I couldn't move. I've been in a wheelchair ever since."
The adults were drawn to Ron's words, the hint of wry humor, casual bravery and some truth about his condition. But mainly they felt sorry for him.
"Cool!" Lucy smiled at Ron. Finally, someone worthy of her attention.
"Can I touch your hair?"
"You'll have to pay a dollar for the privilege."
The elevator doors opened and Lucy left with Ron and the nurse onto the fifth floor.
"Lucy! Get back here this second. Do you hear me?"