Meditation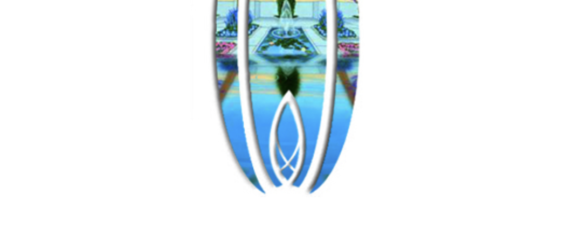 Meditation describes a state of concentrated attention on some object of thought or awareness. It usually involves turning the attention inward to the mind itself. Meditation is often recognized as a component of Eastern religions, having originated in Vedic Hinduism. It has also become mainstream in Western culture. It encompasses any of a wide variety of spiritual practices which emphasize mental activity or quiescence. Meditation can be used for personal development, or to focus the mind on God (or an aspect of God). Many practice meditation in order to achieve peace, while others practice certain physical yogas in order to become healthier.
The English word meditation comes from the Latin meditatio, which originally indicated every type of physical or intellectual exercise, then later evolved into the more specific meaning "contemplation." The use of the word meditation in the western Christian tradition has referred generally to a more active practise of reflection on some particular theme such as "meditation on the sufferings of Christ". Similarly in Western philosophy, one finds, for example, Descartes' Meditations on First Philosophy, a set of six mental exercises which systematically analyze the nature of reality.
"Meditation" in its modern sense, however, more generally refers to what in Christian monasticism is called contemplation. Here, awareness is brought to bear on the reality of the present moment without deliberately encouraging conceptual thought or imagination. A meditative state is the state of mind that someone is in during meditation. It is usually a state of relaxation. In the late nineteenth century, Theosophists adopted the word "meditation" to refer to various spiritual practices drawn from Hinduism, Buddhism, and other Eastern religions. Thus the English word "meditation" does not exclusively translate any single term or concept, and can be used to translate words such as the Sanskrit dhyana, samadhi and bhavana.
Most traditions address the integration of mind, body, and spirit (this is a major theme of the Bhagavad-Gita); or that of spiritual practice with family life, work, and so on. Often, meditation is said to be incomplete if it doesn't lead to positive changes in one's daily life and attitudes. In that spirit some Zen practitioners have promoted "Zen driving," aimed at reducing road rage.
Meditation is often presented not as a "free-standing" activity, but as one part of a wider spiritual tradition. Nevertheless, many meditators today do not follow an organized religion, or do not consider themselves to do so faithfully. Religious authorities typically insist that spiritual practices such as meditation belong in the context of a well-rounded religious life that may include ritual or liturgy, scriptural study, and the observance of religious laws or regulations.
Perhaps the most widely-cited spiritual prerequisite for meditation is an ethical lifestyle. Many martial arts teachers urge their students to respect parents and teachers, and inculcate other positive values. Some traditions incorporate "crazy wisdom" or intentionally transgressive acts, in their sacred lore if not in actual practice: Sufi poets (e.g. Rumi, Hafiz) celebrate the virtues of wine, which is forbidden in Islam.
Most meditative traditions discourage drug use. Exceptions include some forms of Hinduism and the Rastafari movement, which have a long tradition of cannabis using renunciates; and certain Native American traditions, which use peyote, ayahuasca, or other restricted substances in a religious setting.
A number of meditative traditions requires permission from a teacher or elder, who in turn has received permission from another teacher, and so on, in a lineage. Most Chinese traditions rely on the Confucian concept of a Sifu. Hinduism and Buddhism stress the importance of a spiritual teacher (Sanskrit guru, Tibetan lama). Orthodox Christianity has "spiritual elders" (Greek gerontas, Russian starets); Catholic religious have spiritual directors.
The immediate meditative environment is often held to be important. Several traditions incorporate cleansing rituals for the place where one meditates, and others offer instructions for an altar or other accessories.
In the recent years there has been a growing interest within the medical community to study the physiological effects of meditation (Venkatesh et al., 1997; Peng et al., 1999; Lazar et al., 2000; Carlson et al., 2001). Many concepts of meditation have been applied to clinical settings in order to measure its effect on somatic motor function as well as cardiovascular and respiratory function. Also the hermeneutic and phenomenological aspects of meditation are areas of growing interest. Meditation has entered the mainstream of health care as a method of stress and pain reduction. For example, in an early study in 1972, transcendental meditation was shown to affect the human metabolism by lowering the biochemical byproducts of stress, such as lactate, decreasing heart rate and blood pressure and inducing favorable brain waves. (Scientific American 226: 84-90 (1972)). In 1976, the Australian psychiatrist Ainslie Meares, reported in the Medical Journal of Australia, the regression of cancer following intensive meditation. Meares would go on to write a number of books, including his best-seller Relief without Drugs.
As a method of stress reduction, meditation is often used in hospitals in cases of chronic or terminal illness to reduce complications associated with increased stress including a depressed immune system. There is a growing consensus in the medical community that mental factors such as stress significantly contribute to a lack of physical health, and there is a growing movement in mainstream science to fund research in this area (e.g. the establishment by the NIH in the U.S. of 5 research centers to research the mind-body aspects of disease.) Dr. James Austin, a neurophysiologist at the University of Colorado, reported that Zen meditation rewires the circuitry of the brain in his landmark book Zen and the Brain (Austin, 1999). This has been confirmed using functional MRI imaging which examine the electrical activity of the brain.
Dr. Herbert Benson of the Mind-Body Medical Institute, which is affiliated with Harvard and several Boston hospitals, reports that meditation induces a host of biochemical and physical changes in the body collectively referred to as the "relaxation response" (Lazar et al., 2003). The relaxation response includes changes in metabolism, heart rate, respiration, blood pressure and brain chemistry. Benson and his team have also done clinical studies at Buddhist monasteries in the Himalayan Mountains.
Other studies within this field include the research of Jon Kabat-Zinn and his colleagues at the University of Massachusetts who have studied the effects of mindfulness meditation on stress (Kabat-Zinn et al., 1985; Davidson et al., 2003).
Mindfulness meditation and related techniques are intended to train attention for the sake of provoking insight. Think of it as the opposite of attention deficit disorder. A wider, more flexible attention span makes it easier to be aware of a situation, easier to be objective in emotionally or morally difficult situations, and easier to achieve a state of responsive, creative awareness or "flow".
One theory, presented by Daniel Goleman & Tara Bennett-Goleman (2001), suggests that meditation works because of the relationship between the amygdala and the prefrontal cortex. In very simple terms, the amygdala is the part of the brain that decides if we should get angry or anxious (among other things), and the pre-frontal cortex is the part that makes us stop and think about things (it is also known as the inhibitory centre).
So, the prefrontal cortex is very good at analyzing and planning, but it takes a long time to make decisions. The amygdala, on the other hand, is simpler (and older in evolutionary terms). It makes rapid judgments about a situation and has a powerful effect on our emotions and behaviour, linked to survival needs. For example, if a human sees a lion leaping out at them, the amygdala will trigger a fight or flight response long before the prefrontal cortex responds.
But in making snap judgments, our amygdalas are prone to error, such as seeing danger where there is none. This is particularly true in contemporary society where social conflicts are far more common than encounters with predators, and a basically harmless but emotionally charged situation can trigger uncontrollable fear or anger – leading to conflict, anxiety, and stress.
Because there is roughly a quarter of a second gap between the time an event occurs and the time it takes the amygdala to react, a skilled meditator may be able to intervene before a fight or flight response takes over, and perhaps even redirect it into more constructive or positive feelings.
The different roles of the amygdala and prefrontal cortex can be easily observed under the influence of various drugs. Alcohol depresses the brain generally, but the sophisticated prefrontal cortex is more affected than less complex areas, resulting in lowered inhibitions, decreased attention span, and increased influence of emotions over behaviour. Likewise, the controversial drug Ritalin has the opposite effect, because it stimulates activity in the prefrontal cortex.
Some studies of meditation have linked the practice to increased activity in the left prefrontal cortex, which is associated with concentration, planning, meta-cognition (thinking about thinking), and positive affect (good feelings). There are similar studies linking depression and anxiety with decreased activity in the same region, and/or with dominant activity in the right prefrontal cortex. Meditation increases activity in the left prefrontal cortex, and the changes are stable over time – even if you stop meditating for a while, the effect lingers.