Reiki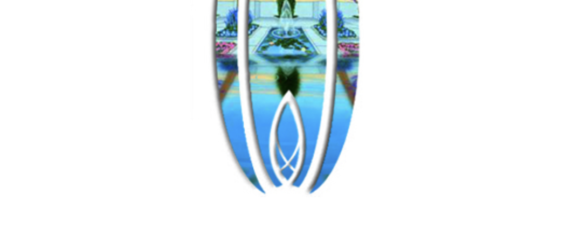 Reiki is a form of spiritual practice, often compared to faith healing, proposed for the treatment of physical, emotional, mental and spiritual diseases. Mikao Usui developed Reiki in early 20th century Japan, where he claimed to receive the ability of 'healing without energy depletion' after three weeks of fasting and meditating on Mount Kurama. Practitioners use a technique similar to the laying on of hands, in which they claim to be channels for energy ("Ki") guided by a universal spirit or spiritual nature ("Rei") flowing through their palms to heal a person wherever they may need healing. A study said that in 2002 there were over one million U.S. adults who had experienced Reiki treatments.
There are some points of controversy regarding the legitimacy of Reiki. Some studies have shown that the effect of Reiki is similar to that of a placebo, and the majority of the scientific community considers it classifiable as pseudoscience.
Some schools teach that Reiki energy enters the practitioner through the 7th (crown or Shasrara) chakra, goes through the 4th chakra and then flows through her or his hands (secondary chakras) into the body of the recipient. It is also taught that Reiki energy enters through the 1st (root or Muladhara) chakra at the base of the spine, fills the aura, becomes centered in the 4th (heart or Anahata) chakra, and flows out through the practitioner's hands. Most schools teach that the Reiki energy is an "intelligent" energy, which "knows what to do," or "where it is needed the most." Thus, Reiki adherents say, if the recipient needs it and is ready to heal, the Reiki energy will go where it needs to for healing. If the intended recipient does not accept the energy on some level, the energy will not be absorbed. Some schools teach that Reiki "spirit guides" keep watch over Reiki energy and assist the practitioner. It is said by them that any intention to do harm will block the flow of Reiki energy.]
In a Reiki session, the practitioner asks the recipient to lie down and relax. The practitioner then is said to act as a channel for Reiki energy, purportedly allowing "Reiki energy" to be channelled through the practitioner to wherever the patient is thought to require it. Usually the practitioner moves their hands close to or on various parts of the recipient's body.
Some claim that practitioners can also channel Reiki energy through other parts of their bodies (for example, their eyes or their breathing) if they wish. According to practitioners, intention is the primary method for directing the flow of the energy. Reiki healers say that their energy can be used for healing either in physical proximity or from a distance. Furthermore, many, but not all, Reiki healers claim that the ability to share Reiki comes only after a "Reiki Master" performs an initiation or attunement.]
There have been claims of positive effects of Reiki treatment in papers published in some medical journals promoting alternative medicine. Proposed benefits include relaxation and increased immunity, reduced heart rate, improved blood pressure, reduced pain, anxiety and depression..
A Japanese Tendai Buddhist named Mikao Usui claimed to have discovered Reiki after long meditation, fasting, and prayer. Usui wrote that by mystical revelation he had gained the knowledge and spiritual power to apply and attune others to what he called Reiki. Mikao Usui said that he had the ability to enable people to enhance their access to the energy through certain initiations. Usui taught that his attunements to Reiki enhanced and refined a person's pre-existing ability to connect with Reiki. Through such initiations, students are said to become clearer channels for Reiki, and thereby improve the quality of treatments that student (or practitioner) provides.
Some schools of Reiki are said to believe that Mikao Usui was pursuing knowledge of healing before he developed his Reiki method and that he also studied traditional Chinese medicine, Ayurveda, Qigong, and Yoga. Usui, however, claimed that the awakening of Reiki and the development of his techniques was something entirely different.
Mikao Usui trained several disciples. One of his disciples, the naval doctor Chujiro Hayashi, stressed physical healing and taught a more codified and simpler set of Reiki techniques. Among Hayashi's contributions was a set of fixed hand positions to be used in the course of a treatment; Usui himself preferred a method called scanning, through which he detected imbalances, and said that the hand positions were for beginners.
Hayashi initiated and trained Mrs. Hawayo Takata, who brought Reiki to the USA. Mrs. Takata claimed that she had been appointed Grandmaster of Reiki through the lineage of Mr. Chujiro Hayashi, and that there were no surviving teachers of Reiki to be found in Japan after World War II. Researchers have falsified her claim of Grandmastership and her allegation that no Reiki teachers remained in Japan, after they discovered lineages through practitioners other than Hayashi. They also stated that the title of "Grandmaster" does not exist, and is not recognized in Japan.
Hawayo Takata claimed that, after developing the Reiki methodology, as well as receiving the spiritual ability to practice it, Usui went to the slums of Tokyo to attempt the healing of beggars. However, after several years of very little success, he claimed that it was their mindset that kept them ill, even after he had "treated" them again and again. Usui then decided that there should be an "energy exchange" in return for a Reiki treatment. This "energy exchange" may take the form of cash payment, or a trade of some sort. The idea is that the patient is expected to regard the treatment as having a value up front and is prepared to invest himself/herself in the healing process.
There are essentially two broad groups, or schools: the traditional school and the independent school. The traditionalists claim to teach and practice Reiki strictly as it was taught from Usui's time until Takata's time, although modern research suggests that training under Usui differed greatly from the way Takata taught. Another, separate branch of traditionalists advocate adherence to the (now rediscovered) Japanese school's methods. The independent schools vary greatly in their practices and methods, ranging from those descended through Iris Ishikuro, which fundamentally adhere to traditional Reiki practice but eschew Takata's practice of charging $10,000 for attunement to Reiki "Master level," to so-called "newer" schools, which either add elements to traditional Reiki or claim to have been independently developed.
Reiki has been gaining some popularity worldwide within hospitals. The UK NHS (National Health Service) as part of its CAM (Complementary and alternative medicine) program uses Reiki and other CAM therapies as part of day care patient programs.