On Becoming A Healer and Counselor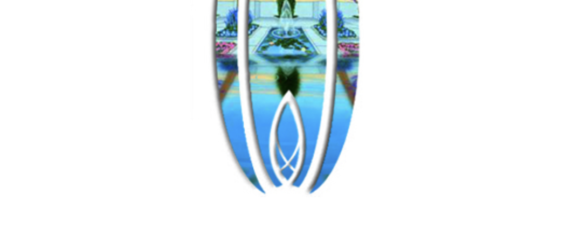 The ability to help others first occurred to me when I was 12. Some friends urged me to please talk to their parents as a way of influencing them to give permission for a party. It worked, but not how my classmates imagined. In order to know what to say, I had to listen carefully for clues from each parent. As they spoke, patterns emerged in my mind and somehow I knew which words were needed, including the tone of voice required.
This was during one of the times I lived with my mom, in-between living in different foster homes. Perhaps the first home was the most important. I knew I was special, but not because this was said to me.
I knew by my small handprint in plaster hung on the kitchen wall with a blue ribbon. I knew by my pictures painted in poster paint that lined the hallway. The couple asked if I wanted a brother or sister. I said I wanted a brother and I remember holding their adopted son Charles Dale. I was 5. And I was 5 when I left with my mom on an airplane. I lived with my mom for a year.
Then I lived on a small farm. The couple I lived with called it a gentleman's farm. They had several chickens, a few goats, a cow with a calf and a vegetable garden. Every Saturday we went to the local church for square dancing. The husband was 50 and retired and his wife was 32.
I felt the heat in the cab of the dusty truck and I could smell steer manure. My mind drifted up and out the window. I saw the bright sky and bleached hills. My body was in the distance. I told it not to worry. I was 8 1/2 and had no word for what the husband was doing.
I knew something was wrong with me. The husband asked why my face looked funny. I had no answer. The wife had me dust the living room furniture then asked if I thought the job was done. She asked me why I was so slow. When I looked in the dresser mirror, I looked plain, like a piece of paper. I knew I was slow. My mind was always going somewhere else and not paying attention.
I held my suitcase and looked at the dark blue curtains with tiny red school houses. I heard the wife say she hoped I would remember what she taught me. I walked down the stairs, careful not to show my relief. I was 9 and my mom took me home until the next time.
My life experience allowed me to observe how other minds work and how other people's emotions are expressed. My circumstances taught me how to survive: to hear what is unspoken, to know a person's thoughts by the sound of a voice and to receive information from outside myself. These trauma-inspired gifts are now used to help others, and that is a most ironic, but rewarding use of my experience.